12 Safe & Cheapest Places to Visit in California
"Living in California is already expensive, and I wish I could discover some low-cost travel options within the state to relax and rejuvenate my body and mind". 
I'm sure you've pondered this idea countless times, just as I have! I'm a budget traveler and love finding spots that suit my pocket. Even, if you're a retiree, I've got your covered, I've list of affordable places to retire in California too!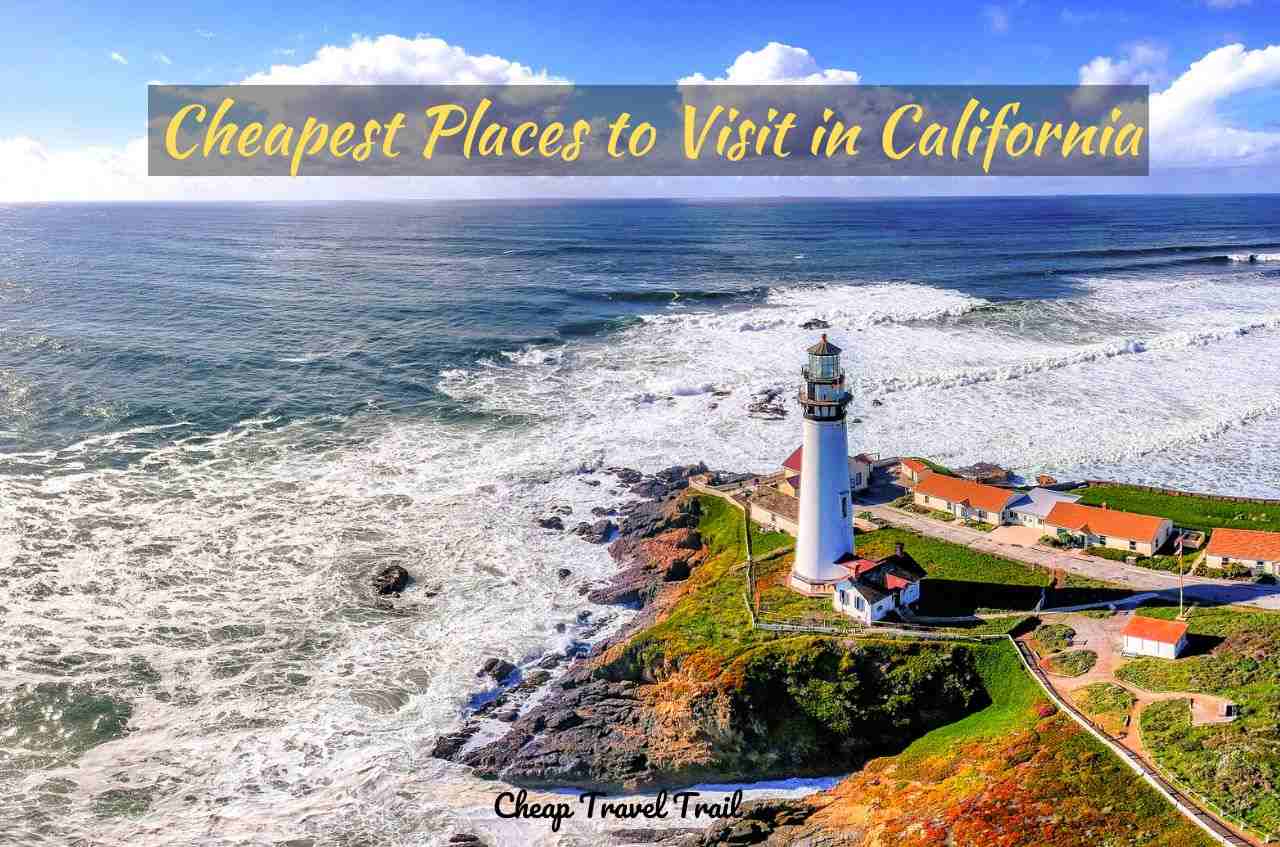 This post may contain affiliate links. If you buy something through one of those links, you won't pay any extra penny, but I'll get a small commission that encourages me to deliver more helpful content for you.
So, this time, I've created a new blog highlighting the most affordable places to visit in California, each of which is equally beautiful.
I have been living in Clovis, California, for the past 12 years, and I can show you the best places that won't put too much strain on your budget.
If you're planning to move, I would suggest checking out the budget-friendly options in the Golden State first as we all know how expensive it is!
Table of Contents
Cheapest Places to Visit in California
1. Joshua Tree National Park
Daily budget: $152 – $172
Fee: $30 per vehicle and $25 per motorcycle
If trees have ever inspired you, then plan a 2-3 day trip to Joshua Tree National Park to spot Joshua trees, one of the native desert trees known for their spindly and spiky appearance. 
This National Park is situated between the Sonoran and Mojave Deserts, making it a magnet for nature lovers, bird watchers, and rock climbers, also thanks to its unique rock formations that climbers adore.
If you're traveling from Palm Springs, it's a 40-mile drive to the north, and if you're coming from Los Angeles, it's 140 miles to the east. This 1,235-square-mile park is truly a gem of California.
Affordable things to do in Joshua Tree National Park:
Go to watch out for Keys Ranch, Barker Dam, Cow Camp, cattle ranch, and the scenic view
Try to have a small glimpse of Mexico from Keys View
Click the photo with the Skull Rock
Camping at Cottonwood Spring
See the teddy bear cholla cactus
Hikers take the Indian Cove Campground to see the large yucca plan and desert tortoises
Tip: Summer can make you go crazy as the day temperature can soar to 100 degrees with 70 degrees at night. On the other hand, in winter, the nights can be cold! This is one of my favorite affordable travel destinations in California.
Where to stay?
If you want to stay within the border of the Park then you've to camp at the campgrounds. There are 500 sites, however, none has electricity. I recommend coming to the Cottonwood campground as this campsite only has potable water. In that case, carry all the essential camping gadgets.
You can come to Palm Springs at The Pioneertown Motel or Mojave Sands Motel.
Where to eat?
Inside the park, there is no hotel and restaurants hence bring your food from home. Outside the park, you might go to The Red Dog Saloon or the Morongo Valley Café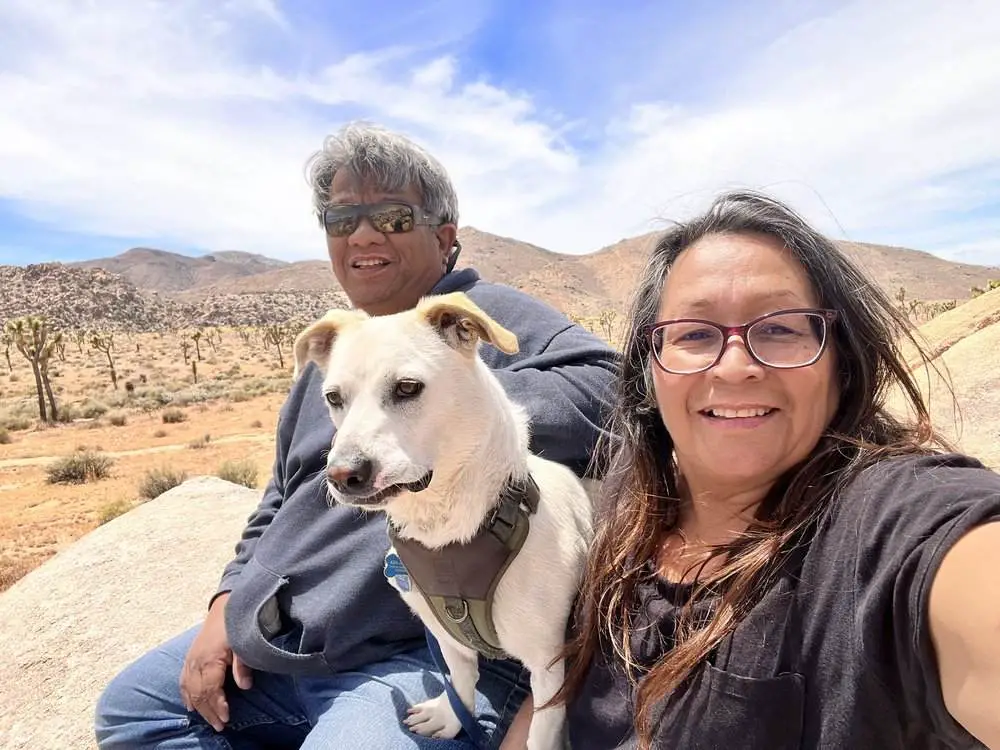 2. Anza-Borrego Desert State Park
Location: Within the Colorado Desert of South California
Best time to visit: Late Fall through Spring
Daily budget: $ 30 – $40
Fee: $10 per vehicle
Lying down in the field under the open sky, counting stars, and feeling the cold air on your face—yes, that's Anza-Borrego State Park. It's a slot canyon and desert landscape where your shoes are bound to get dirty as you explore.
This 935 square miles is one of the South California hidden gems for budget travelers. The major draw is its geology which draws astrophotographies and campers!
You can spot huge artifacts spots, rocks that are home to ocotillo groves, giant palm oases and so more. It sits just west of the Salton Sea and east of San Diego.
Affordable things to do in Anza-Borrego State Park:
Hike the Pictograph Trail, Wind caves, Cactus Loop, Borrego Palm Canyon, Galleta meadows sculptures, and so more
You can camp or spend a night at an RV park in Anza. And, yes, do not forget to do star grazing together with your partner. This place is indeed the best place to witness the Milky Way
Tip: Be aware of snakes, desert mice, coyotes, and jackrabbits 
Where to stay?
Bow Willow Campground
Mountain Palm Springs Campground
Where to eat?
The restaurants are a little far away. You can opt for:
Rams Hill
The Pink Cabana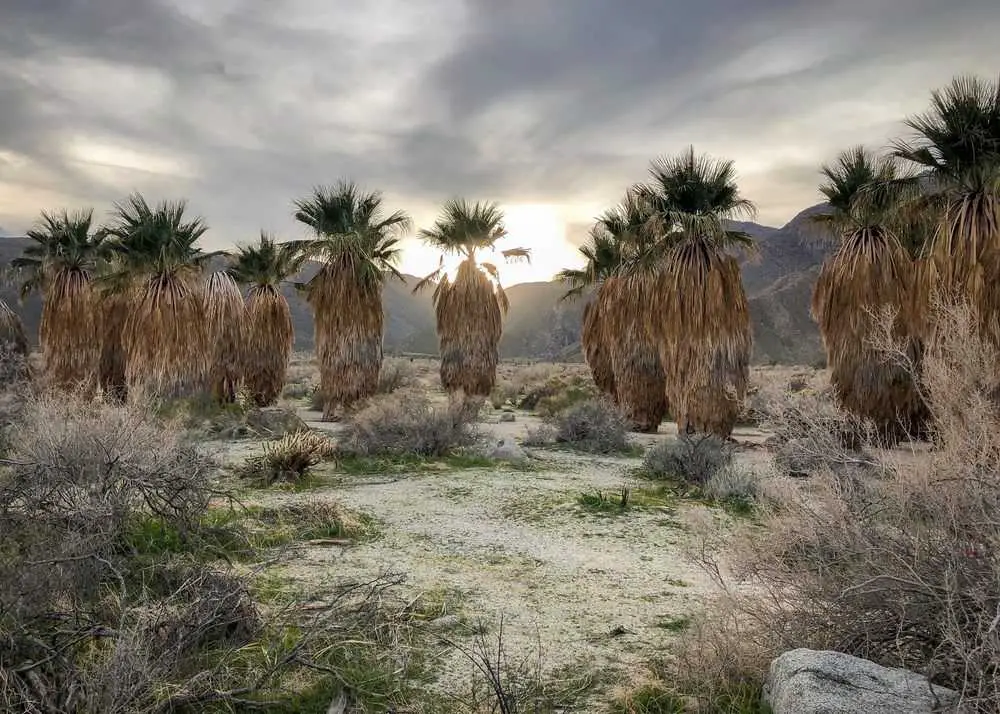 3. Temecula
Location: West Riverside County, CA
Best time to visit: Spring season to enjoy the view of wildflowers 
Daily budget: $150 – $160
To my vino lovers, Temecula is the best budget-friendly South California vacation spot. You've to take your car and drive through the I-15 freeway to reach this spot.
It's laid-back atmosphere, and wineries without reservation are its biggest draw! Temecula sits between Los Angeles and San Diego, just southwest of Riverside County. 
Even if you're an explorer you'll love the Old Town as it has buildings from the 1880s. You'll laugh at me if I tell you that my mother brings her kitchen olive oil and honey from here!
Affordable things to do in Temecula:
Wine tours, epic hot balloon experience to see the sun rising, and horseback riding for the cowboy's perfect photo
Look around the real estate in Temecula. The home designs are insanely great!
Come to Wiens Winery, as they are famous for "Big Reds", the finest handcrafted red wines in Temecula
Come to Akash Winery, to enjoy Yoga sessions with free wine offerings
End your day at Callaway Winery seeing the sun setting down
Where to stay?
Ponte Vineyard Inn
European Village
Where to eat?
Small Barn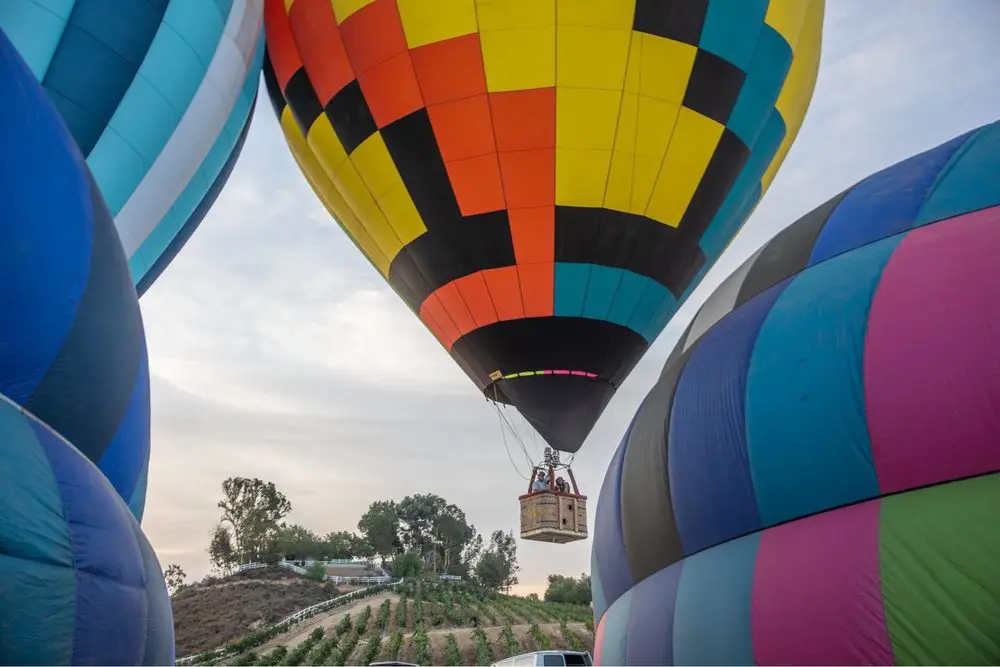 4. Eureka
Location: sits shores of Humboldt Bay
Best time to visit: June to September
Daily budget: $130 – $ 140
Situated midway between San Francisco, and Portland, Oregon, this best-value North California destination is nestled amidst the majestic redwood forest and the Humboldt Bay.
While many people may primarily visit Eureka for its budget-friendly shopping centers; however, not everyone aware that's it's also one of the vibrant seaport cities offering a wide range of outdoor activities.
The area can be mostly explored by foot. Take a stroll through the Old Town to discover the bookstores, museums, coffee houses, and galleries. 
Affordable things to do in Eureka:
Look at Eureka's historic Victorian architecture as this is made up of local redwood trees
Take the challenging yet best Lost Coast Trail to witness the best views of the area
Come to the Sequoia Park Zoo and then go to the top to see the mature redwood trees
Check out the Blue Ox Millworks Historic Park to check out the woodworking museum
Where to stay?
Western Plus Humboldt Bay Inn
Redwood Coast Cabins and RV Resorts
Where to eat?
Kristina's Restaurant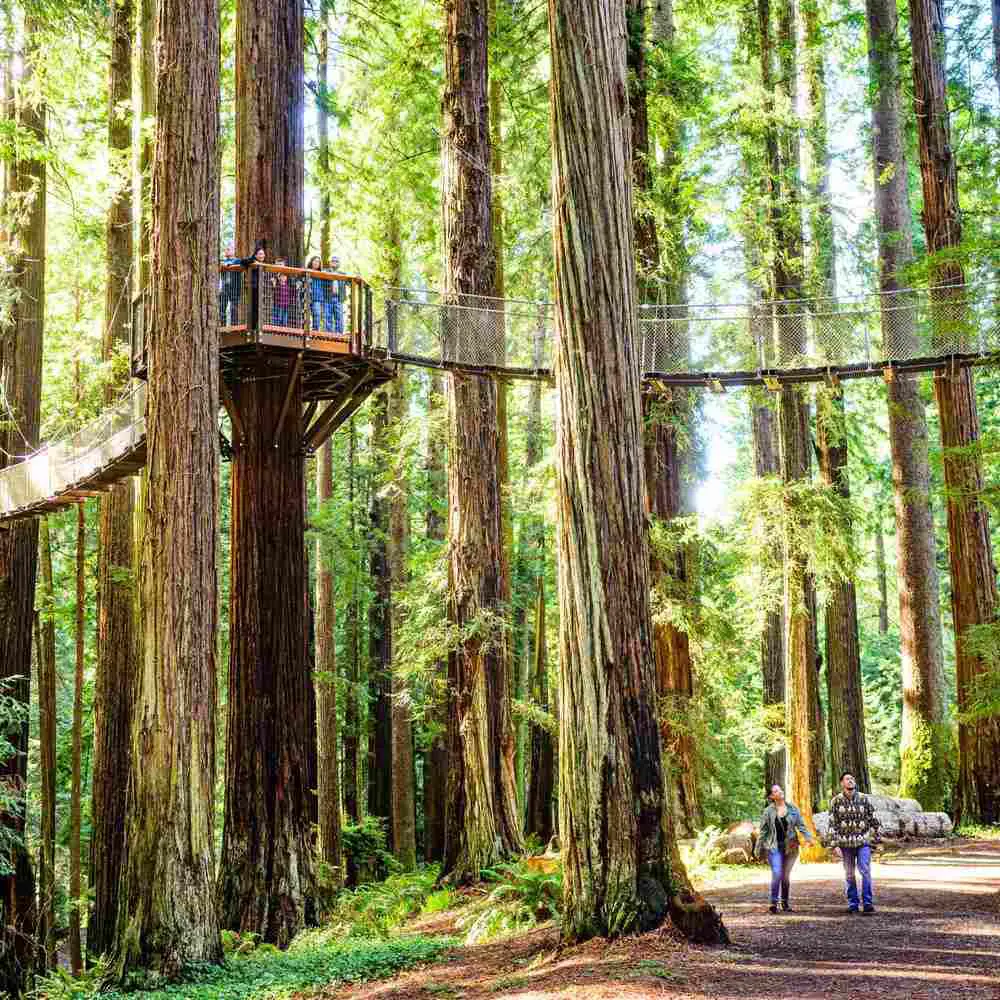 5. Idyllwild
Location: in the heart of the San Jacinto Mountains
Best time to visit: late spring and early fall
Daily budget: $170 – $180
A cozy little pine town, Idyllwild, located near Los Angeles, is one of California's hidden romantic gems. Here, you can enjoy hiking, biking, cycling, fishing, and relaxing.
Idyllwild sits at an elevation of 5, 400 feet, which truly offers you the peace, tranquillity, and rejuvenating energy to soothe your soul.
This inexpensive town to explore in California attracts a young population because it experiences all four seasons, which is rare in the South. Although you'll love the late spring and early fall when the weather is particularly pleasant and so soothing. 
Affordable things to do in Idyllwild:
Take the easy and shorter Ernie Maxwell trail to hike through an array of tree species
You can take your dog with you while hiking Devil's Slide Trail to Saddle Junction. However, the difficulty is from moderate to difficult
Rock climbers target to climb Tahquitz Rock which is also called Lily Rock, or Suicide Rock
Sit and spend some time by the Lake Fulmor
You can explore the town on foot visiting the local shops and chit-chatting. I recommend going to Wild Idly and Wildland (for books)
Tip: For hiking a few trails, you need to get a free permit from the Forest Service
Where to stay?
Where to eat?
The Wine Finch to have the natural wine
Candy Cupboard
Tommy's Kitchen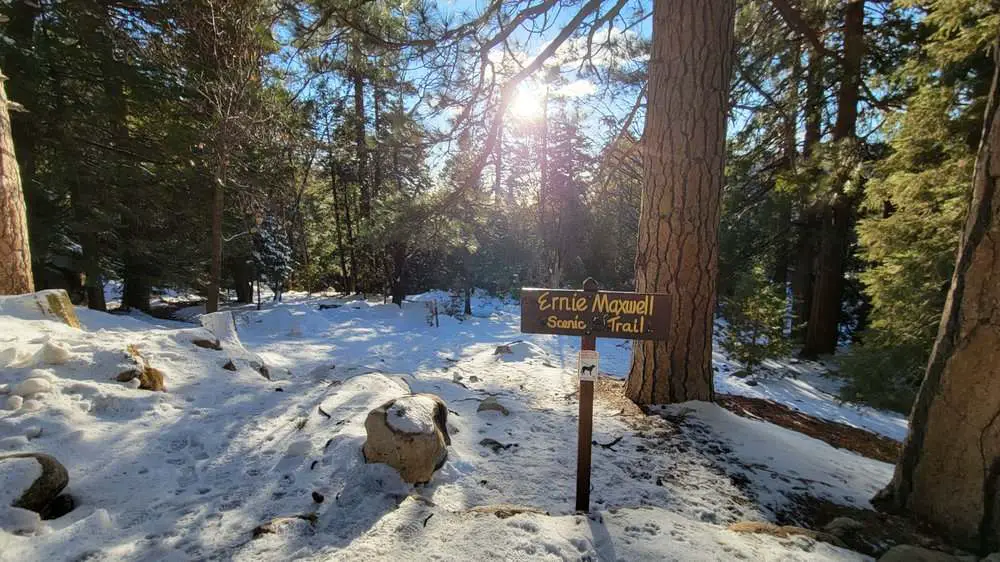 6. Solvang
Location: 33 miles from Santa Barbara
Best time to visit: April – May
Daily budget: $150 – $160
You'll be angry at me for recommending this hidden gem in California – Solvang, the "Danish Capital of America," because once you arrive, you won't want to leave.
You'll be captivated by the picturesque village of Solvang, surrounded by Danish architecture, charming bakeries, churches, and small restaurants, and nestled amidst breathtaking natural beauty. 
This affordable California destination will transport you to a European era, where discovering Denmark's iconic heritage structures with your kid is a delightful adventure!
Affordable things to do in Solvang:
Come to see the oldest mission in California – Old Mission Santa Ines
Exploring the village by bike. You should click pictures of the giant windmills 
It might cost a little more but I recommend spending a little to buy the delicious apple strudel from Danish Mill Bakery
During Christmas times, come to Jule Hus House
Take a tour of Bethania Lutheran Church
Where to stay?
Solvang Alisal Vacation Cottages
Atterdag Inn
Where to eat?
Solvang Bakery
Paula's Pancake House
Mad & Vin
7. Morro Bay
Location: Northwest of San Luis
Best time to visit: September and August
Daily budget: $140 – $150
When searching for affordable California getaways for couples, consider a visit to the charming fishing town of Morro Bay, where you'll find endless opportunities for kayaking. 
You'll adore the sight of boats lining the harbor, and the playful sea otters while swimming in the bay, exploring sandy beaches, and enjoying afternoons at waterfront eateries. 
Morro Bay is truly one of the ideal weekend getaways on the Central Coast. Capture stunning Instagram photos beneath the Eucalyptus trees, amidst palm trees, and on the sunny sandy beaches.
Affordable things to do in Morro Bay:
Go to the beach to spot Dory, sea lions, dolphins, harbor seals, whales, and other local animals by the beach
Jump in the water and learn kayaking, paddle boarding, or surfing
Take a fishing expedition with Virg's Landing
On Thursday afternoon, come along with your mother to explore the Farmer's Market
Hike the top of the Black Hill through Monterey Pine trees or take the Morro Strand Trail to get a close view of Morro Rock
Where to stay?
Pleasant Inn
Captain Java's Cottage
Where to eat?
Carousel Taffy
Crills II
Taco Temple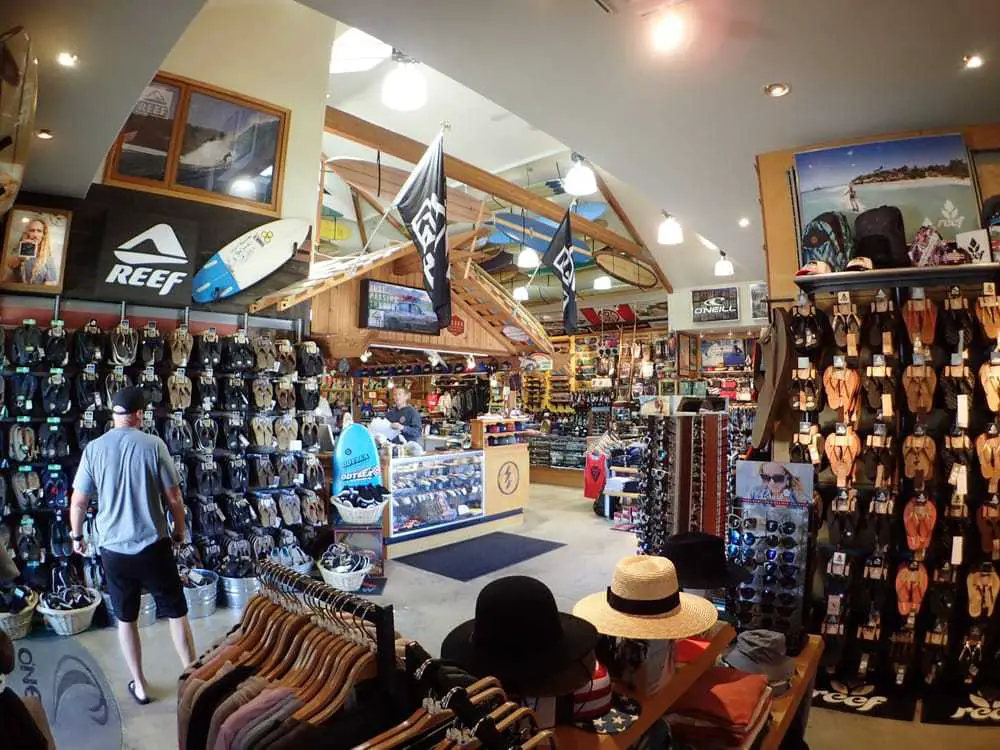 8. Mendocino
Location: South of Fort Bragg
Best time to visit: May through November
Daily budget: $165 – $175
If you're in search of cheap California vacation ideas on weekends from San Francisco, Mendocino sitting on the rugged north coast is the best!
I recommend taking the roads, the stretch of Highway 1 to reach this place and enjoy the ride with the view of rocky shoreline, giant redwoods, shining sun, and only great views!
The dramatic Cliffside views with cool temperature coastal fog in the morning, and tide pooling with your child is one of the biggest draws of Mendocino.
Affordable things to do in Mendocino:
See Mendocino on the water by kayaking and spotting sea lions and other sea animals
Take my all-time favorite the Fern Canyon trail, which leads you through some Pygmy forests, and fantastic water crossings
Come to MacKerricher State Park for tide pooling and see varied types of seals
Go shopping at Mendocino Jams & Preserves for some mouth-watering jam shopping. You should also come to Mendocino Country Store for shopping beauty products and Instagramable photos
Where to stay?
Andiron Seaside Inn & Cabins
Serene Coastal Home
Where to eat?
Fudge & Truffles
Bread Pudding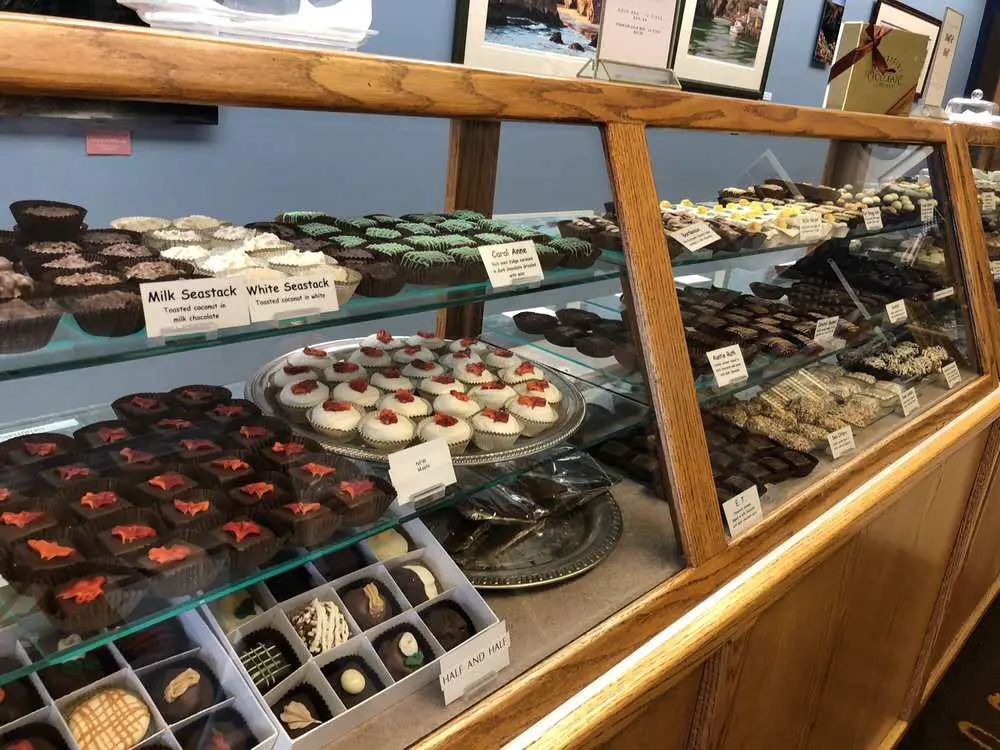 9. Lake Tahoe
Location: in the Sierra Nevada mountains of El Dorado County
Best time to visit: April to May and November
Daily budget: $160 – $180
I know you've seen a lot of Californians and tourists coming to Lake Tahoe with their dogs to spend weeks. No one wants to miss out on the alpine lake destination!
Indeed it's not very offbeat but if you're on a tight budget and love to spend time on sandy beaches, towering pine trees, and crystal clear water, this place is paradise!
I recommend coming here in winter as this is the famous ski destination in CA where you can spot endless snowbirds, go ice skating, and snowmobiling.
Affordable things to do in Lake Tahoe:
Sit by Lake Tahoe and read the haunting stories. It is said Lake Tahoe is super haunted! Rumour had it that the dead bodies were buried in the lake. You can also visit the Tahoe Biltmore, for some haunting story session
Come to Truckee and spend some time exploring the shops, cafes, and the streets. The place is very adorable
You can go for a hike near Emerald Bay or Vikingsholm
If you're in search of affordable camping spots in California, I recommend coming to Meek's Bay, along the West Shore of Lake Tahoe. My favorite spot for camping is at D.L. Bliss as it has a private beach
Come to Pope Beach in South Lake Tahoe for a great swimming and kayaking experience
Tip: It's better not to swim in the Lake as the water is cold and deep
Where to stay?
Basecamp Hotel, South Lake Tahoe
7 Seas Inn
Kingswood Meadow View
Where to eat?
Izzy's Burger Spa
Curry & Grill
The Divided Sky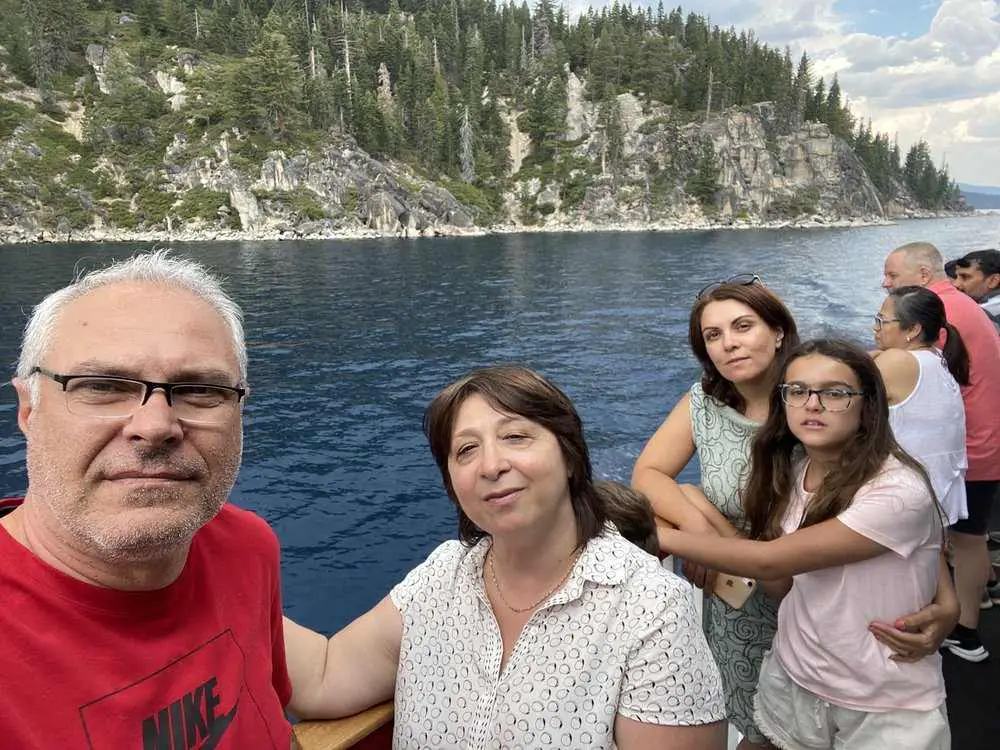 10. June Lake
Location: within the Inyo National Forest, in Mono County
Best time to visit: Mid-October
Daily budget: $160 – $170
Welcome to June Lake, a rustic mountain destination in California that won't break the bank, allowing you to relish the mountain views while swimming in the lake. 
Life here is so simple that every house has a garden where they grow pumpkins, make spice lattes, and other leaves. You can also revel in the beautiful, serene, and laid-back atmosphere. 
People often refer to it as the "Switzerland of California" because of its beauty, the sparkling lake, and the view of the Sierra Nevada Mountains.
Affordable things to do in Lake Tahoe:
Swim, fish, boat, soak the air, or do anything you like. The view of Carson Peak and the blue water lake is so mesmerizing!
Take your mother and go for an early morning walk around Gull Lake, or Parker Lake. If you're an abide hiker, I recommend going to Waugh Lake and Thousand Island Lake hike
Photographers, did you know that during the Fall season the June Lake Loop outcast yellow, red, burgundy, and more amazing colors
You can visit the Alabama Hills National Scenic Area to enjoy the wonderful rock features and arches
Where to stay?
Lake Front Cabins
Heidelberg Inn
Where to eat?
Tiger Bar & Café
Ohanas 395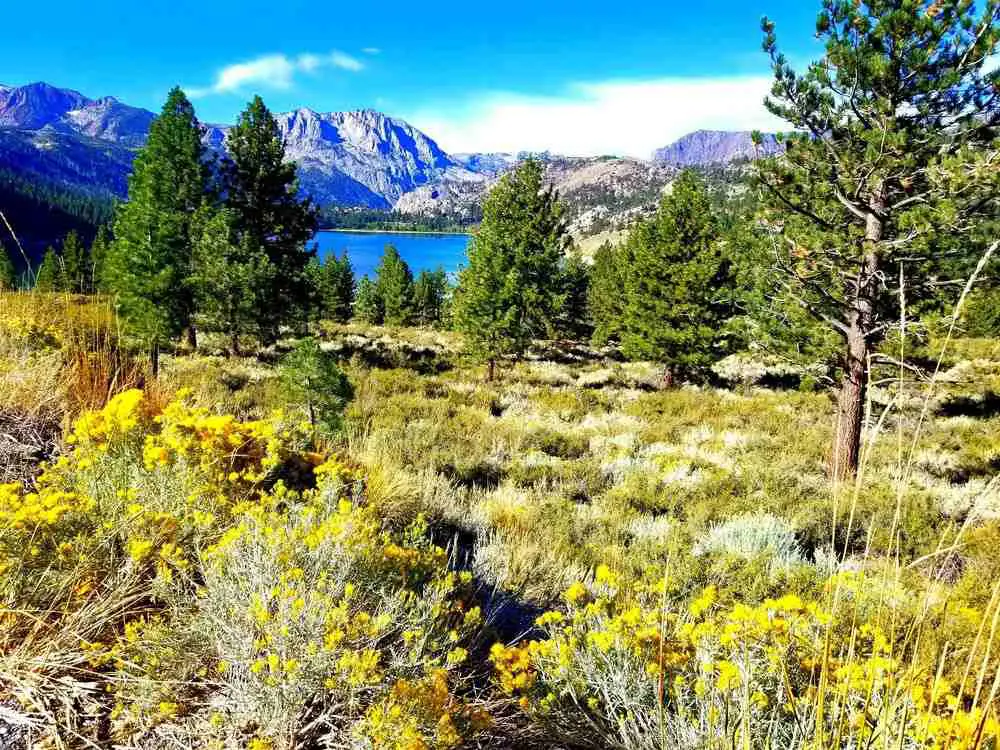 11. Pismo Beach
Location: South San Luis Obispo County
Best time to visit: April – May
Anyone searching for budget-friendly California beach towns to enjoy a spectacular view of the sun setting down at the horizon and reflecting its lights on the water?
Welcome to Pismo Beach! The place is perfect for a leisure walk, watching dunes, checking out colorful flowers, and spending some time unwinding from city life.
Affordable things to do in Pismo Beach:
Go to watch the Ocean Sand Dunes. You should click hundreds of pictures. In the evening explore the Downtown visiting the cafes and boutiques
If you want to go surfing, come to Pismo Beach Pier
Pismo Beach has many free and low-cost activities to do. You can camp and spend the night by the Pismo Beach
Try to attend The Clam Festival in Pismo Beach with unlimited live music, wine, beer, seafood, and a lot more games
Where to stay?
Pismo Lighthouse Suites
Camp at North Beach Campground or the Oceana Dunes Campground
Where to eat?
Wolly's Beach Bar and Grill
12. Dana Point
Location: halfway between Los Angeles and San Diego
Best time to visit: throughout the year
Dana Point is the most economical tourist attraction in Southern California where tourists come to take the whale watching tour.
This quiet coastal town is famous for its premier dining options and pretty beaches. If you're traveling with your child, I recommend spending time at Baby Beach, as the water is calm and best suited for surfing and boating.
Affordable things to do in Dana Point:
Go for surfing at Salt Creek. For bodysurfing or bodyboarding, you should check out Monarch Beach
If you want to visit an offbeat beach, welcome to Dana Strands Beach
At the end of the Amber Lantern and Violet Lantern, take the hidden trail called The Bluff Top Trail to enjoy some beautiful views
Where to stay?
Dana Point Marina Inn
Laguna Inn & Suites
Where to eat?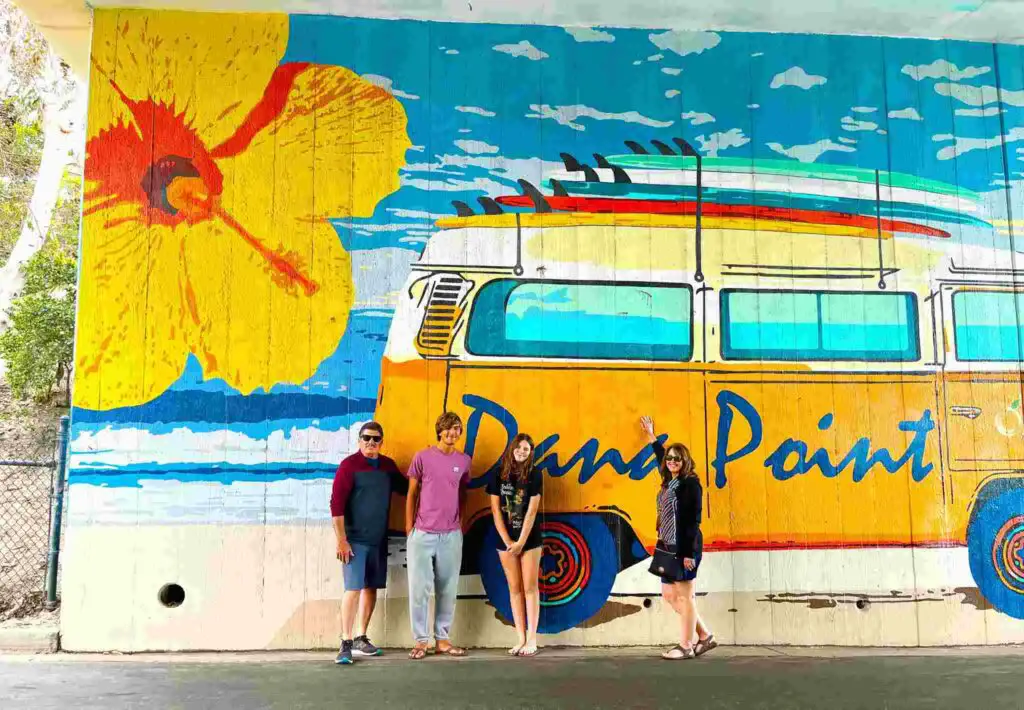 Learn More:
FAQ: Cheapest Places to Visit in California
1. What are some cheap and family-friendly places to visit in California?
A. For families seeking budget-friendly travel options in California, I recommend visiting Redding, one of the most walkable towns in Northern California. This place provides adequate security for travelers, and the weather is also very soothing. Parents can also explore Lassen Volcanic National Park for some outdoor adventures!
2. Where can I find low-cost accommodations in California?
A. Winter or summer, Big Bear Lake is home to many affordable accommodation centers. It has plenty of campsites, cabins, and vacation rentals which start from $97 per night.
3. What are the best ways to save money while traveling in California?
A. The best way to save money is to choose an offbeat and affordable destination and then try to travel with someone. You can find a partner on the road and travel together, as this can reduce costs. There are many affordable California road trips that you can take using public transportation to cut down on expenses.