15 Cheapest Places to Travel in the USA
As I sit down to write a blog about the cheapest places to travel in the USA, memories of my six-year-old self come rushing back. 
I recall the struggle of trying to find a destination that fits my budget. The process of researching was incredibly confusing, with conflicting information from the internet, magazines, and travel books.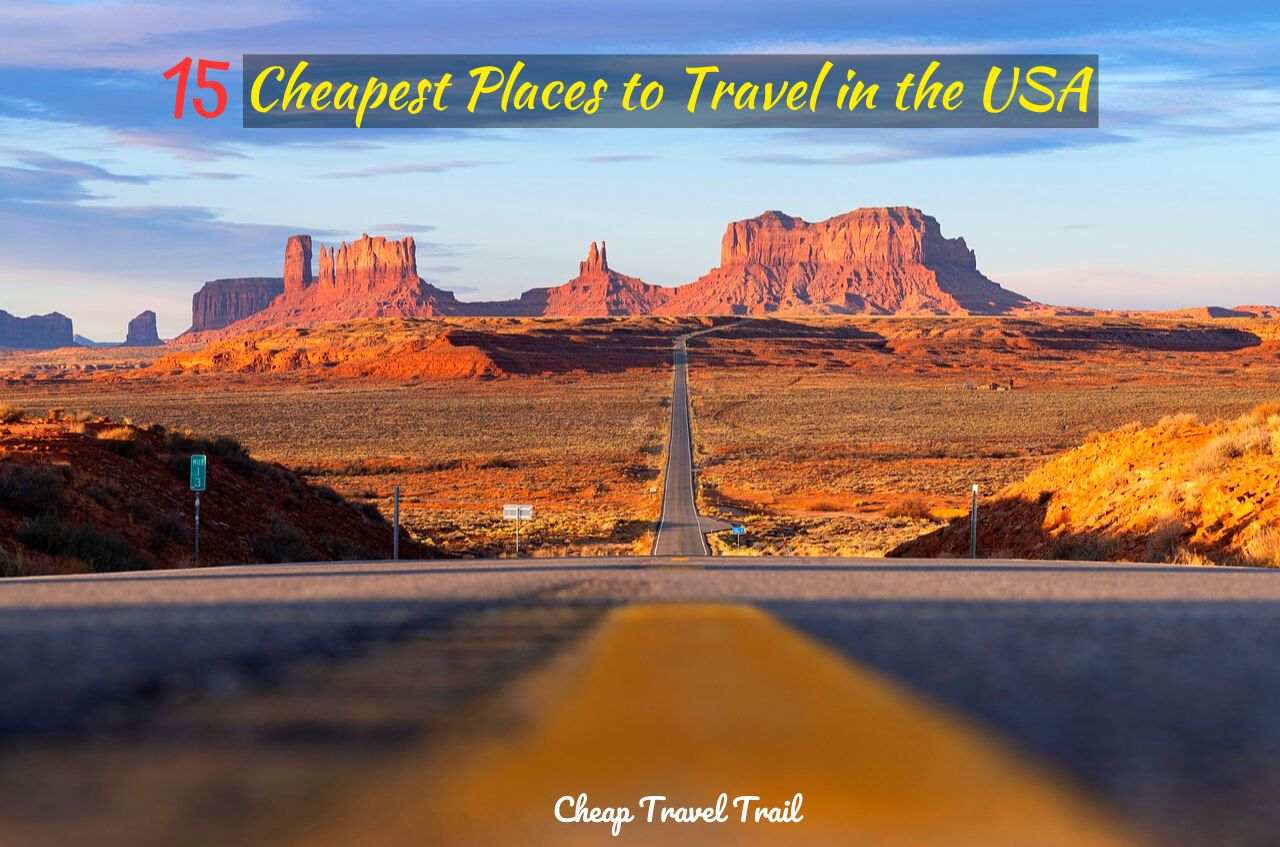 This post may contain affiliate links. If you buy something through one of those links, you won't pay any extra penny, but I'll get a small commission that encourages me to deliver more helpful content for you.   
Let me take you back to my situation at that time: 
I had a strong desire to travel, but a single fear kept echoing in my mind—"Where can I travel within the USA on a budget?" 
My bank balance was far from endless, and even the classic trick of closing my eyes and pointing randomly at a map, as shown in movies, failed to give me a satisfying answer. 
Each time, I ended up selecting places that were either beyond my budget, destinations, that I had already visited with my parents, or places that didn't align with my travel criteria. 
I used to belong to a group of individuals who couldn't easily choose a destination just by looking at a picture or hearing an interesting piece of news. 
Selecting the cheapest travel destination within the USA posed a significant challenge. After all, America is known for its expensive nature, and I often felt like I couldn't afford to travel anywhere within the country.  
I believe only Asian countries are best suited for me in terms of budget. Observing my father, I saw how effortlessly he seemed to know where to go. 
But, I understand—we're similar in this aspect. I completely understand your situation, as I was in your shoes six years ago. But, now things have changed for me.
With 57 countries within the Americas, pinpointing a budget-friendly travel destination in the USA is no small feat. I know and I get you.
So, if you find yourself struggling to make the right choice and need some assistance, you're in the right place. I'm here to share my knowledge and help you navigate through this challenge. 
Absolutely, I'm eager to tell you about the affordable places I've explored in these past six years. However, I want to emphasize that this blog goes beyond simply listing down those destinations.
I aim to provide you with insights and knowledge on how to recognize the inexpensive places to visit within the United States of America and how to effectively travel within your budget.
My goal is to equip you with the knowledge to venture further than my own experience; your journey is my inspiration. So, let's start.
Table of Contents
Identifying Budget-Friendly Destinations
The primary method to identify the affordability of a foreign destination is by comprehending its currency's value concerning your country's currency. 
I'll explain in simple words, if your country's currency has a robust purchasing power in comparison to the foreign currency, you are granted the advantage of affordability.
The secondary approach is to understand the economy and the local inhabitants' standard of living. It is equally important to gather information about labor costs, and the interest of international travelers, and make comparisons on a global scale.
I understand that it might seem like a substantial amount of work, but trust me, it isn't. When prioritizing budget travel, all these tasks appear quite manageable. And, indeed they are!
The best way to acquire all this information is by reading blogs and watching vlogs from websites and vloggers who are not sponsored and possess a moderately sized following.
Coming back to vacation spots in America, a strong dollar might put a strain on your pocket. 
However, opting for small towns, traveling during shoulder seasons, engaging in a bit more hiking, sharing taxis, participating in volunteering opportunities, staying in hostels, or considering couch surfing can significantly contribute to making your trips more budget-friendly.
With that said it's important to note that traveling within America is not inherently cheap but can certainly become affordable through strategic choices.
Keeping this perspective in mind let me guide you through some of the most pocket-friendly getaways in the United States that I have personally enjoyed. The first two are my all-time favorite.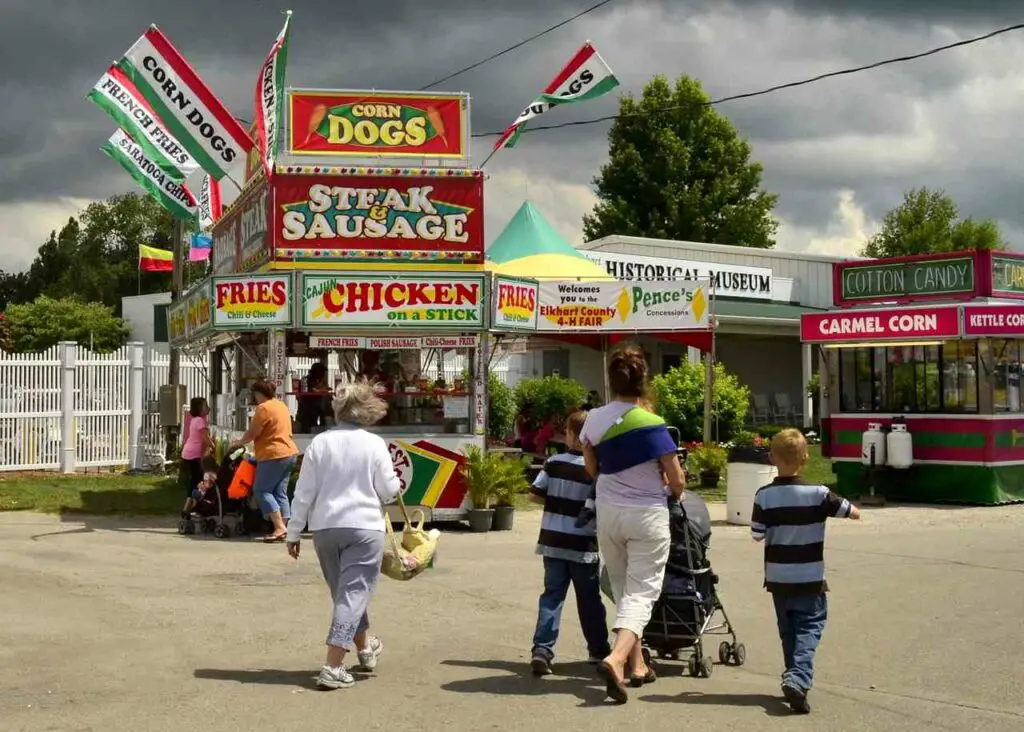 Affordable City Getaways in the USA
1. Sheboygan, Wisconsin
Daily budget: $ 50 – $106 per person
Vacation rentals: $180 – $900 per night
Budget for a couple: $3,314 for 7 days trip
Cheap season to travel: January, April, May, and November
Welcome to my favorite off-the-beaten path in America, which is also known as the "Malibu of the Midwest". As it sits by Lake Michigan with beaches, you enjoy the advantage of surfing and laid laid-back atmosphere.
Its economy is flourished by entrepreneurs, and big manufacturing names like Bemis, Dutchland Plastics, Kohler Co., and more. It is indeed a low-cost travel destination for solo travelers with average expenses around of $1,845 for 7 days trip.
If you're traveling solo, I think this is the best place. I was staying at The Fountain Park Motel and downtown was just a few minutes' walk. You can head to Lake Michigan to paddleboard or swim which is one of the most fun things to do here.
On my 7-day trip, one evening I went to the Stefanie H.Weill Centre for a ballet performance. Surprisingly, the cost was only for the tickets, as I didn't need to worry about parking, transportation, or even reserving a restaurant for dinner. Everything is conveniently within reach.
Exploring Sheboygan Falls, Kohler, Sheboygan Indian Mound Park, and the James Tellen Woodland Sculpture Garden, I found convenience in every aspect. For shopping, the Dollar Store offers renowned candles, while City Bakery presents its famous loaves of bread—both conveniently close by.
Free or cheap things to do in Sheboygan
Attend "Science in the Sky" programs and also treat yourself to the Meisfeld's summer sausage
In summer attend free music shows on Thursday at the City Green conducted by John Michael Kohler Arts Center
Take the old Native American trail to know about Sheboygan County Historical Society
In the Fall season (first week of October) come to AI & AI's Oktoberfest. It is the time to explore haunted houses, apple picking, and enjoy hayrides
Take an inexpensive two-hour lesson of sailing from The Sailing Education Association of Sheboygan (SEAS)
Surfer lover, head towards Deland Park if the weather is cold and windy
Tip: Sheboygan holds the title of the world's "Brat Capital" with locals celebrating Brat Day each summer – a weekend festival. They never boil the brat, it's fried, so embrace the Sheboygan tradition of enjoying your bratwurst by placing two on a Sheboygan hard roll
Where to enjoy affordable stays:
Pet friendly – La Quinta Inn by Wyndham Sheboygan 
The Fountain Park Motel
Where to eat
Sly's Midtown Saloon & Grill
Black Pig, is a food truck that serves the best pork
BoMallies, a food truck that serves food and hosts magic shows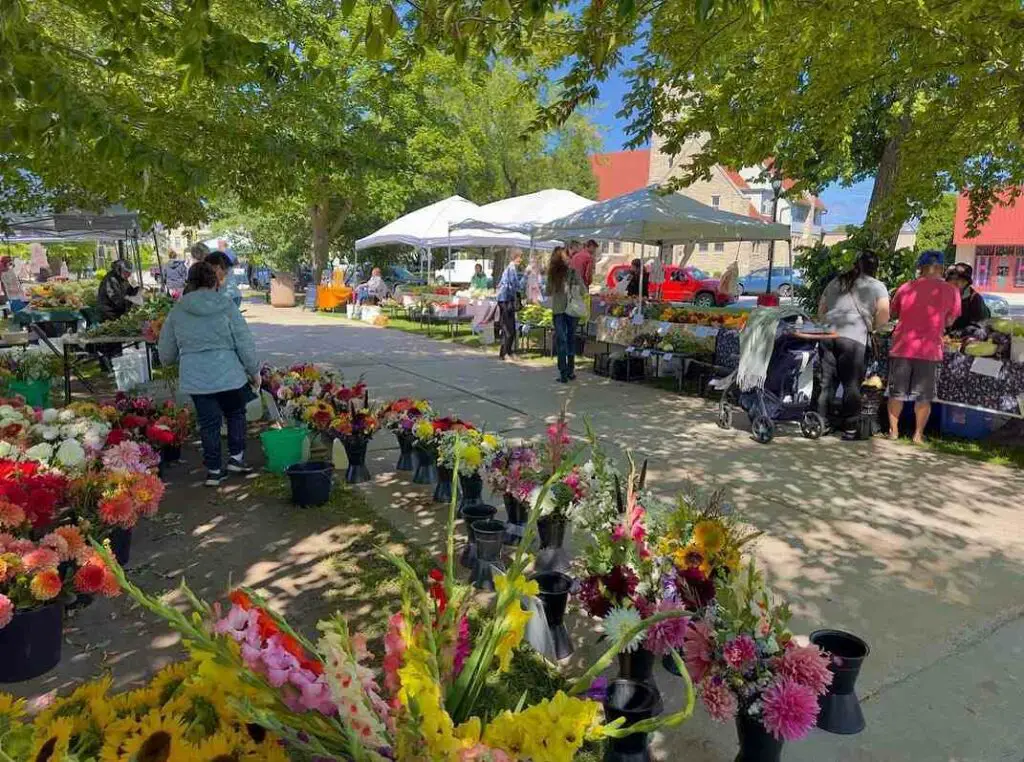 2. Cedar Key, Florida
Daily budget: $ 50 – $106 per person
Vacation rentals: $54- $246 per night
Budget for a couple: $2,672 for 7 days trip
Cheap season to travel: early to mid-September
To make your Gulf dreams come true, here I bring Cedar Key to Florida, the most wallet-friendly vacation spot in America. The charming little town near Ocala and Gainesville forces you in a good way to relax and unwind.
Cedar Key National Wildlife Refuges 13 islands provide a distinct chance for bird watching, seasonal dolphins, migratory birds, and colorful butterflies. You can expect to spend on average around $ 1,487 for a whole week traveling in this "quiet island community".
You do not need to spend dollars on transportation because the town is perfect to explore on foot or max with a bicycle. I'll rate it as the best spot for kayaking, art, and seafood, knowing its action in the Civil War, old historic buildings, and wooden cottages.
During my trip, I made two friends on the way and decided to stay a night at the famous – Historic Island Hotel which is now on the National Register of Historic Places. Unfortunately, it was way out of budget and we decided to drop out of staying.
So, we stopped by Neptune Bar, the murals of King Neptune featuring its daring bare-breasted mermaids. We ordered Mermaid Mule which cost only $10, and a tall azure cocktail crafted from vodka, beer, and curacao.
Free or cheap things to do in Cedar Key
Take your bicycle to find good small bars, restaurants shops over the water at Dock Street.
Enjoy the haunting vibe at Atsena Otie Key. You can reach by kayaking too
During the sunset take the Trestle Trail to enjoy some mesmerizing views
Embark hike on the famous prehistoric Indian shell mold
You do not want to miss the Cedar Key Pirate Invasion in the month of November, Christmas lighting, and the Cedar Key Seafood Festival in the month of December
Where to enjoy affordable stays:
Fairfield Inn & Suites by Marriot Sandusky
Tru by Hilton Sandusky
Where to eat?
83 West for shrimps and grits and Duncans on the Gulf for fresh fish
The Prickly Palm
3. Big Bear Lake, California
Vacation rentals: $ 240 – $ 560 per night
Budget for a couple: $ 2,890 for 7 days trip
Cheap season to travel: September
To all outdoor adventure lovers, welcome to one of the most affordable mountain retreats in the US. From here, you can get a clear glimpse of untamed nature and the San Bernardino Mountains. 
This idyllic alpine town sits at an elevation of 6,759 feet. It serves as a dreamy skiing destination in winter and transforms into a picturesque lake for summer swims. You might recognize it from iconic movies like "Gone with the Wind" and "The Last of the Mohicans," both filmed here. 
Moreover, the location offers an excellent camping experience during the fall season. On average, a minimum of $1,600 is required for a 7-day trip. However, a three-day getaway is often sufficient to provide a complete disconnection from the world. 
The expansive view of the 6-square-mile lake is truly captivating, offering a glimpse into the beauty of Southern California's atmosphere. In my opinion, Big Bear Lake stands as an ideal destination for budget-conscious solo travelers. 
It offers numerous opportunities and a wealth of attractions to discover. I highly recommend considering a spiritual healing experience during your time here.
Free or cheap things to do in Big Bear Lake
Bring your kid to the beautiful alpine zoos of California – Big Bear Alpine Zoos
Rent a bicycle and go mountain biking at Snow Summit Bike Park
Explore dozens of hiking trails. I recommend going for – Cougar Crest Trail, Bertha Peak Trail, and Grand View Trail
Enjoy your lunch at Boulder Bay Park
Surround yourself with a 20-acre lake, pine trees, quartz monzonite, Bear Valley bluegrass, wide grasses and so more
Where to enjoy affordable stays:
Fireside Lodge
Robinhood Resort
Where to eat?
Mountain Munchies
Murray's Saloon & Eatery
Thelma's Family Restaurant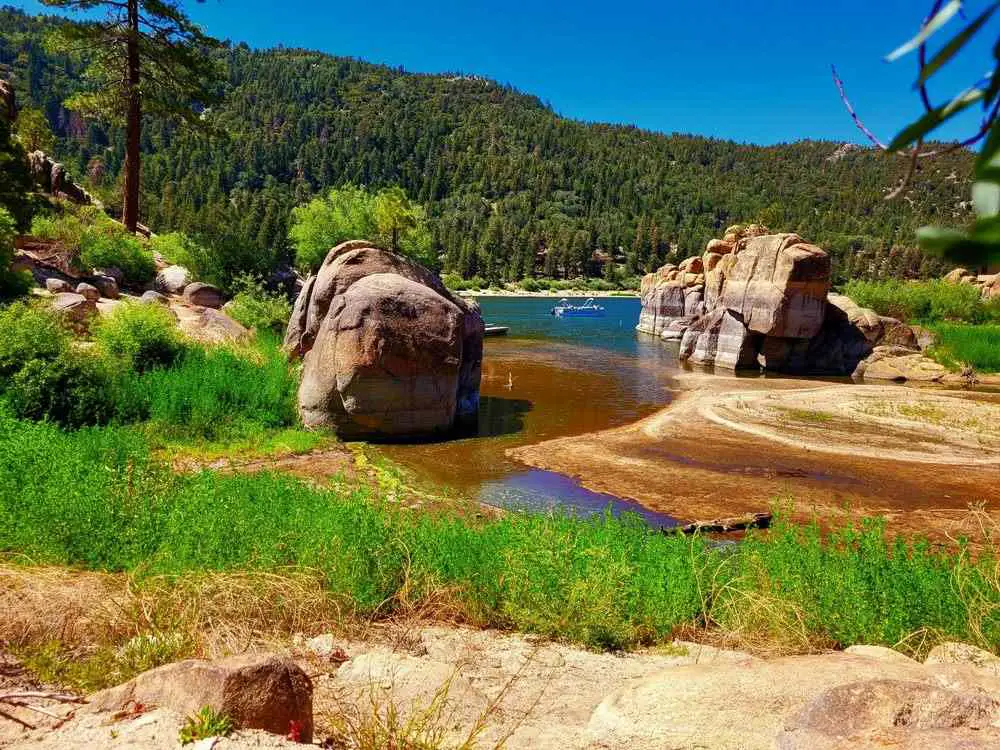 Learn more about the fun activities to do in California:
Visit The Nude Beaches in California: Let the Sun Rays Touch Your Skin
4. Glenwood Springs, Colorado
Daily budget: $44 – $112 per person
Vacation rentals: $ 207 – $ 600 per night
Budget for a couple: 3, 323 $ for 7 days trip
Cheap season to travel: late January
Glenwood Springs is known for its mineral hot water springs and an adventure park. It's the most adventurous yet one of the cheapest places to travel in the USA, offering a dash of family-friendly fun. 
Even the drive through Glenwood Canyon, with walls climbing 1,300 feet above the Colorado River, is bound to take your breath away. You should definitely try out the Grizzly Creek Trail and Hanging Lake Trail for hiking.  
Glenwood Springs is packed with unlimited activities in different seasons. From paragliding, skydiving, and hunting to Nordic skiing, snowshoeing, kayaking, paddleboarding, and hiking waterfalls, the options are endless. 
The place is surrounded by the Rocky Mountains and the White River National Forest. For a 7-day trip, you'd need to spend around $1,850. Glenwood Hot Springs, a pool containing 4 million liters of mineral-rich water, welcomes people of all ages.
Free or cheap things to do in Glenwood Springs
Dance at free concerts at Two Rivers Park
Bath in Iron Mountain Hot Spring to boost your muscles
If you've dry skin dip at Yampah Spring, caves filled with steam water
Reach Glenwood Caverns Adventure Park, an altitude of 7, 100 feet elevation mountain top theme park 
Have on-site produced beers at Glenwood Canyon Brewpub
Where to enjoy affordable stays:
Hanging Lake Inn
Residence Inn Glenwood Springs
Where to eat?
The Pullman
Zheng Asain Bistro
Italian Underground Restaurant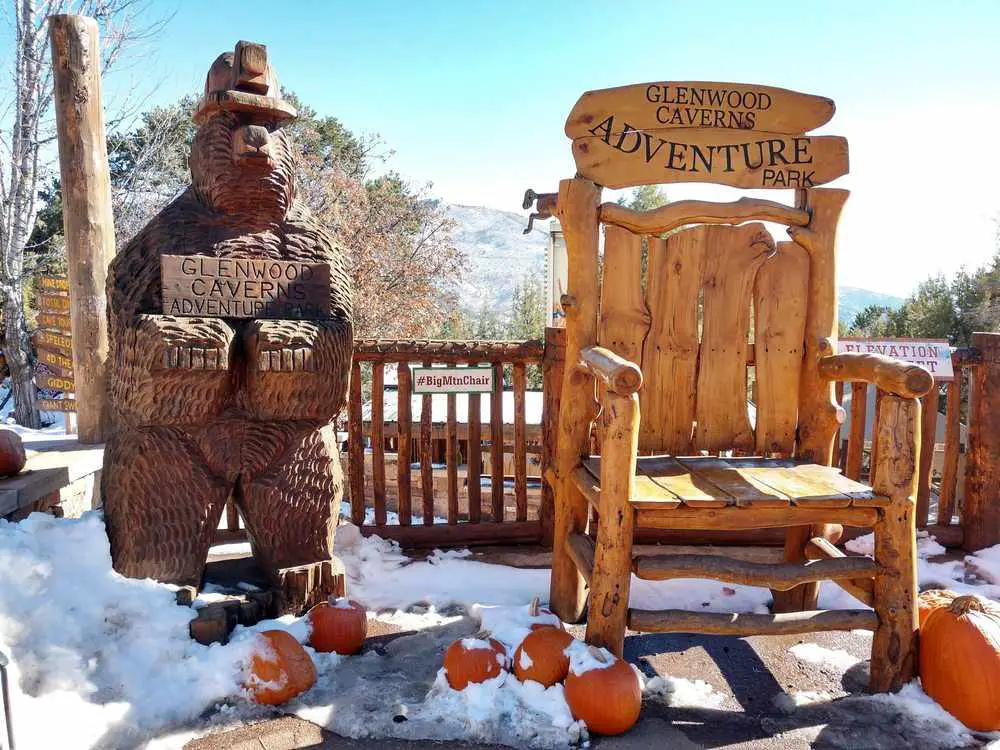 5. Oahu, Hawaii
Daily budget: $ 250- $300 per person
Vacation rentals: $ 1,200- $1,700 per night
Budget for a couple: $2986 for 7 days trip
Cheap season to travel: late November and early March
If you're searching for an affordable warm winter vacation in the US, Oahu emerges as the clear winner. With pleasant temperatures in the 70s, Oahu is a pretty place to enjoy amazing laid-back beaches, walking tours, and hiking.  
During my trip to Hawaii, I spent three days in Oahu and then went to Molokai for four days. Molokai is an offbeat paradise filled with lush greenery, valleys, and beaches. I would probably suggest going here, but it's an expensive place in Hawaii.
When it comes to Oahu, it is the finest place to snorkel, surf, get a tan, and enjoy marvelous sunset views by the beaches. The place is so photogenic that you cannot stop capturing it. You'd probably need around $2,325 for a 6-day trip to Oahu.
Free or cheap things to do in Oahu
Enjoy a 365-degree view of Oahu from the top of Diamond Head, a volcanic come of the Koolau Range
Go snorkeling at Hanauma Bay, clear blue water with the beautiful reef surrounding
Inhale some positivity at Byodo-In-Temple
Walk around Perl Harbour
Enjoy Asian cuisine around Honolulu's Chinatown
Buy jewelry for your sister back home from Ginger 13
Where to enjoy affordable stays:
Waikiki Marina Resort
Aloha Suites Waikiki
Where to eat?
Little Village Noodle House
Foodland
Tip: Must try Shave Ice or Acai Bowls, it is an Oahu specialty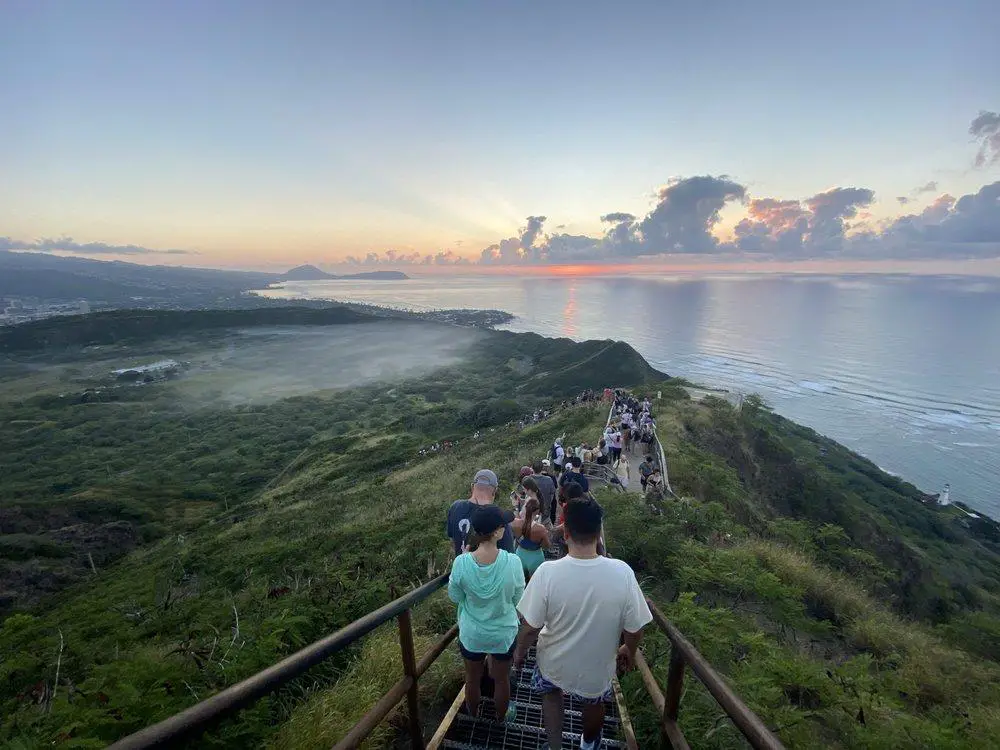 Hidden Gems: Affordable Yet Remarkable Affordable Places to Fly in the USA
6. Luckenbach, Texas
Daily budget: $ – $ per person
Vacation rentals: $ 130- $160 per night
Cheap season to travel: late November and early March
I can tell you that back during my mother's college days, 20% of Texans did not know about Luckenbach, an affordable vacation spot within the heart of Hill County, Texas. With gigantic live oak trees and ample shade, this place is perfect for relaxing.  
I've been here thrice, and each time I come to Luckenbach, time seems to slow down. You'll see only three structures here – a general store/post office, a saloon, and a dance hall. Yes, that's it, followed by a little live music always happening around.  
The last time I was here on a Sunday, I was lucky to witness free performances by Lisa Morales, Matt Hillyer, Walt Wilkins, and Michael Hearne. If you love cowboy hats like me, I recommend getting them from Small Creek Hats in Boerne.
If you're coming here with your car, I recommend going for a scenic drive out from Fredericksburg for panoramic views of nature. This is a wonderful place to relax, and residents of New Braunfels often come on weekends to spend time here.  
In 1973, Jerry Jeff Walker recorded his classic album "Viva Terlingua" at Luckenbach, and again in 1977 for "A Man Must Carry On," followed by "Viva Luckenbach" in 1994. Since then, the fate of this tiny town has changed forever.
Free or cheap things to do in Luckenbach
Click pictures with the old post office, kissing booth
Relax with unknown crowds over a picnic and enjoy the music
You can take a scenic drive heading west out of town FM 1623 and then leave on FM 1888 to enjoy the view of Blanco River
Live music starts at 1 pm, so come here by 12.30 to enjoy nature and music
At night there are dance shows happening at the Luckenbach Dance Hall
Where to enjoy affordable stays:
You have to drive back to Fredericksburg, to stay at Best Western Plus Fredericksburg
The Oak House
Walnut Canyon Cabins
Vineyard Trail Cottages
Where to eat?
Redbud Café
The Luckenbach Feed Lot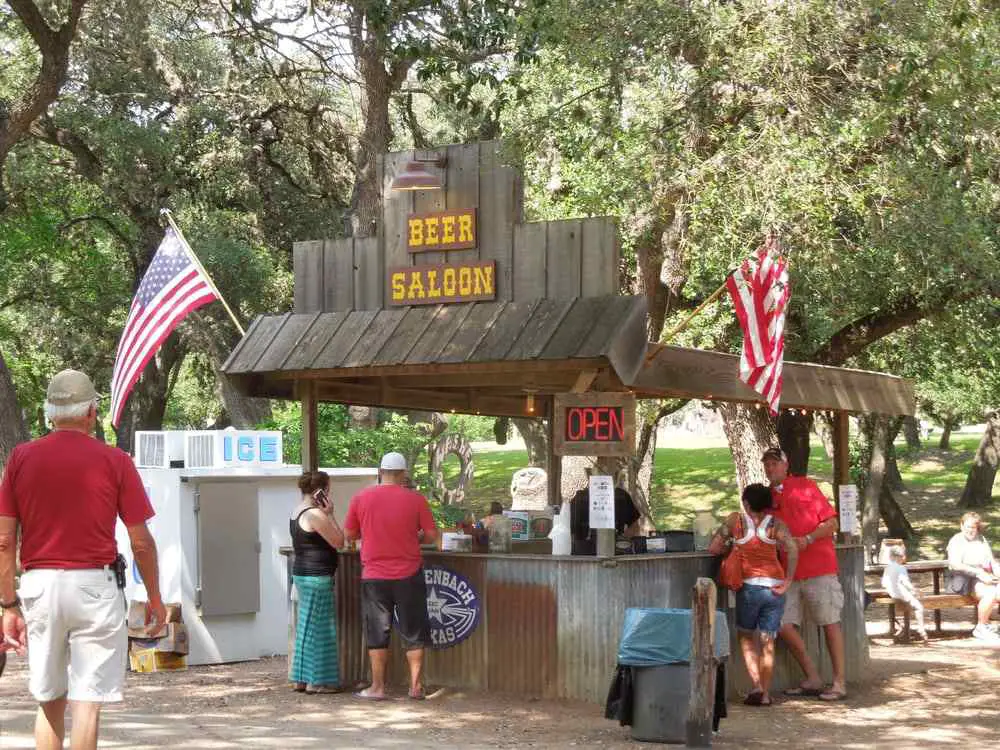 7. La Conner, Washington
Daily budget: $ – $ per person
Vacation rentals: $ 96- $ 150 per night
Budget for a couple: $3,152 for 7 days trip
Cheap season to travel: late November and early March
For cost-conscious travel planning, what can be better than La Conner, a charming waterfront town where almost everything is within walking distance of downtown? You can enjoy traveling by foot and save on car costs. 
The major attraction of this town, situated on the Skagit River in northwest Washington, is its sunshine-colored daffodil fields and a variety of rainbow-colored tulips. Many people come here during the month of April to attend the Skagit Valley Tulip Festival.  
La Conner is a romantic getaway and a paradise for solo travelers. A 7-day trip can cost around $3,152 for couples and $1,755 for solo travelers. You can take boat rides to reach Fidalgo Island, and the journey is nothing less than a movie set. You can also enjoy Fidalgo Island.
During the winter, you can spot snow geese migrating. I was here during winter and mostly spent mornings at Stompin Grounds Coffee Co., trying out their various flavorful coffee options. I have a dream to come back again in the spring.
Free or cheap things to do in La Conner
Enjoy a muddy marshy walk at Craft Island
In the month of October, attend the Brew on the Slough beer festival
Enjoy northwest art, sculptures, prints, and photography at the Museum of Northwest Art (MONA)
Click beautiful pictures at Rainbow Bridge
Where to enjoy affordable stays:
La Conner Channel Lodge
The Wilder Irish Inn
Where to eat?
Nell Thorn Waterfront Bistro & Bar
La Conner Seafood & Primerib
Amelia's Kitchen & Stage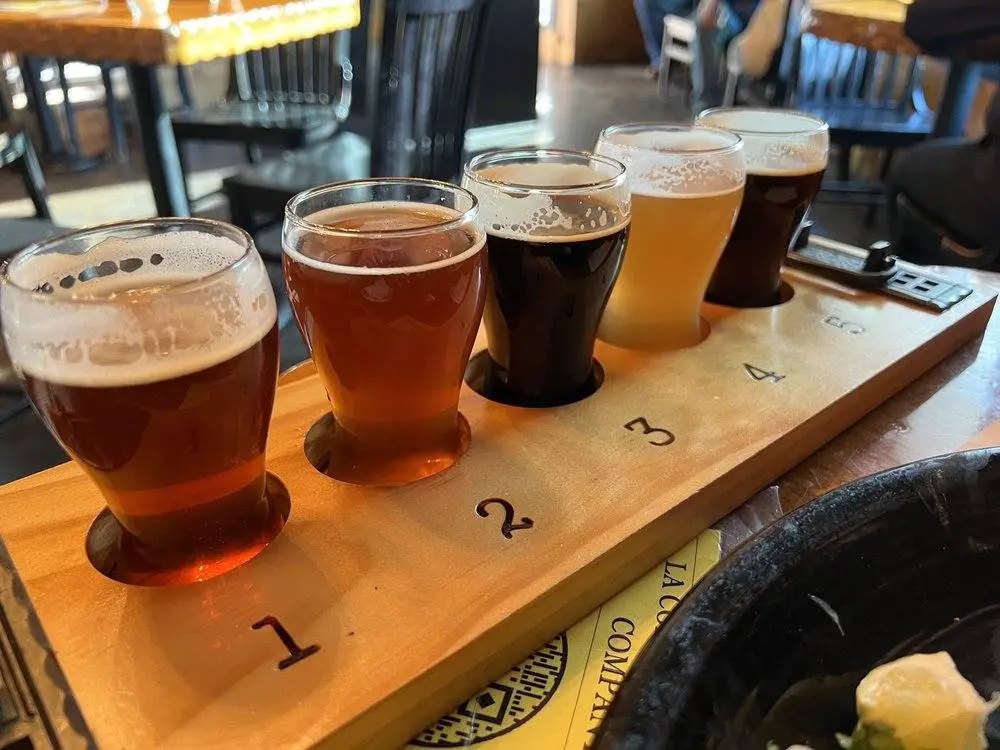 8. Channel Island National Park, California
Daily budget: Entry fee is nill
Budget for a couple: $ 1,500 – $1, 800 for 7 days trip
Cheap season to travel: late January
Channel Island National Park is a solitary place to retreat and witness the beauty of the world. It sits near the city of Ventura, CA, and stretches over 390 square miles of land and water. If you've time, I recommend exploring its 5 fantastic islands too.
The best part about this park is that it is open all year round and does not have a separate fee other than the costs of ferries and flights to reach it. Trust me, after exploring the island's archaeological history in person, you'll feel that you've visited the best place.
You'll spot more than 2,000 species of animals, also if you're lucky, you can spot "Island Fox". I recommend staying here for 5 days including camping on the multiple islands, activities, and excursions. I came here in the summer and had a great time.
Free or cheap things to do in Channel Island National Park
You should try tide pooling at East Point on Santa Rosa Island, Beach Bay at the pier, and Smuggler's Cove on Santa Cruz
Check the biggest gathering of blue whales, Pacific white-sided dolphins, and minke whales. Humpback whales and so more
In the month of September, attend the Chumash Journey to Limuw festival
Enjoy the Potato Harbor and Smugglers Cove trails hiking
Adventurous sea cave tours. I went to check out Painted Cave at Santa Cruz Island; it gave me goosebumps
Where to enjoy affordable stays:
Inside the park – camping
Tip: Carry your own food and plenty of water. Please bring an eco-friendly water bottle.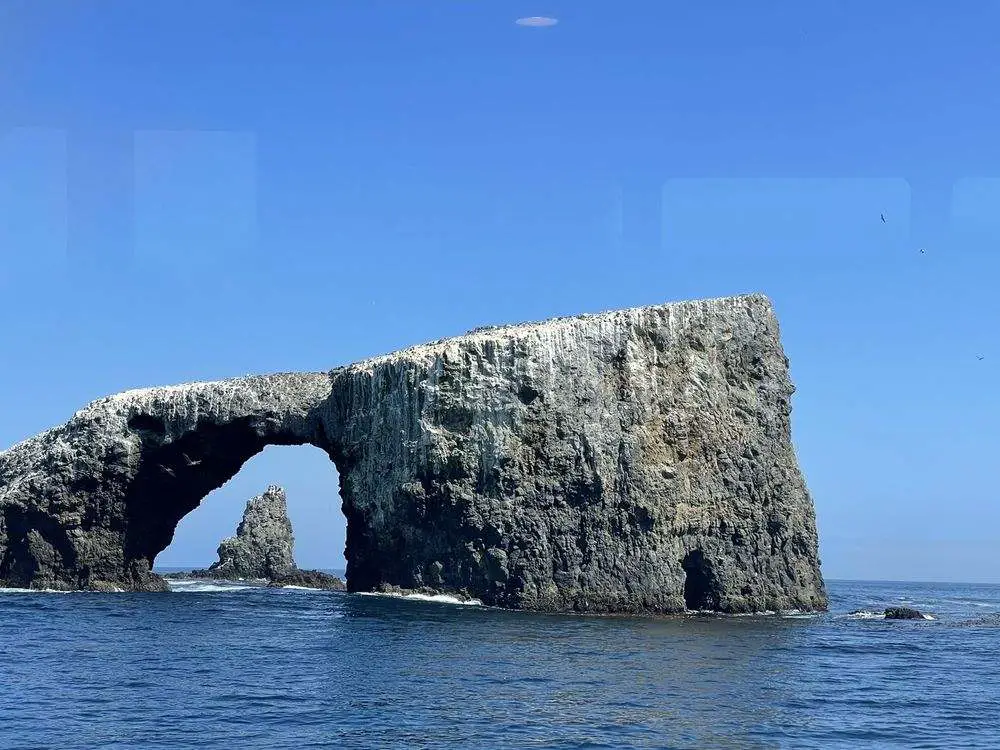 9. Silver Falls State Park, Oregon
Daily budget: Entry fee is $5
Budget for a couple: $ 1,500-$1,800 for 7 days trip
Cheap season to travel: January – March
Allow me to introduce you to one of the most budget-friendly backpacking destinations in the USA, featuring stunning waterfalls – Silver Falls State Park. It is renowned for its array of ten magnificent waterfalls, each outshining the one before in terms of grandeur.
You should take the Trail of Ten Falls, and hike 24 miles through dense rainforest consisting of cedar trees, fir, and Douglass to witness a unique vantage of cascades, and during spring season, the falls roar with a spectacular display to witness. 
You need to purchase a day permit for $5 from the North and South Falls trailheads, not from the Winter Falls trailhead, and then follow the incredible nature trail. My favorite is North Falls, which features the largest natural amphitheater, allowing you to walk beneath the waterfall and truly savor the moment.
Tip: A hike at Silver Falls State Park is ideal for a day trip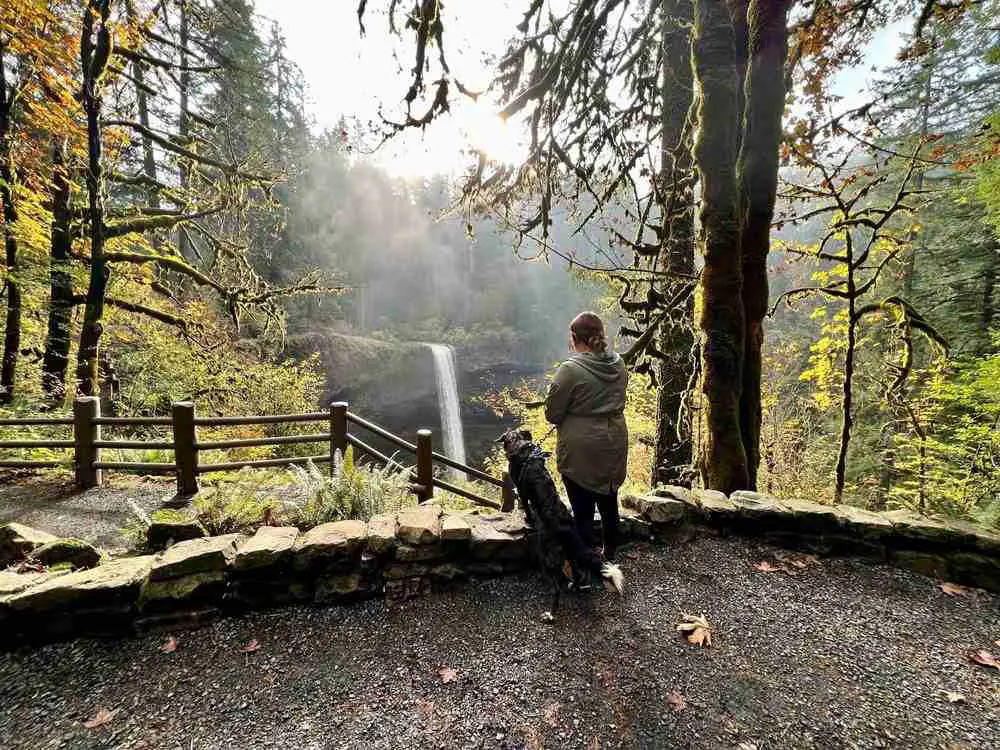 Road Trips on a Budget in the USA
10. Phoenix – Tucson, Arizona
The deserts showcase captivating arid landscapes, so this winter, consider foregoing sleep and embark on a road trip through Arizona. The journey from Phoenix to Tucson is merely a 2-hour drive, packed with numerous attractions along the way.
Couples in search of affordable vacation ideas will find themselves amazed by this short detour. Starting from Phoenix, you can explore Arizona's Premier Natural History Museum, Lost Dutchman State Park, Tonto Natural Bridge State Park, and Montezuma Castle National Monument.  
Upon reaching Tucson by night, I recommend resting at Lazy Days KOA to acclimate to the elevation and the surroundings. Tucson offers an authentic taste of Southern Arizona with its vast desert landscapes.  
Begin your day by visiting Reid Park Zoo, Mission San Xavier del Bac, South Mountain Park, Saguaro National Park, and the Arizona-Sonora Desert Museum. For the culinary delights try out Seis Kitchen and El Güero Canelo, with a special recommendation for trying the Sonoran Dog. 
On the third day, explore Old Tucson, immerse yourself in musical events, and soak in the atmosphere. You can acquire the Tucson Cultural Pass to visit attractions like the Jewish History Museum, the Tucson Botanical Garden, and the Tucson Museum of Art. 
The round-trip driving cost will be around $35, with a hotel cost for two days amounting to approximately $240, and food expenses estimated at around $600. Additionally, there are other miscellaneous costs totaling $500. Therefore, a three-day trip will amount to around $137. Moreover, if you opt to camp, the hotel cost can also be reduced.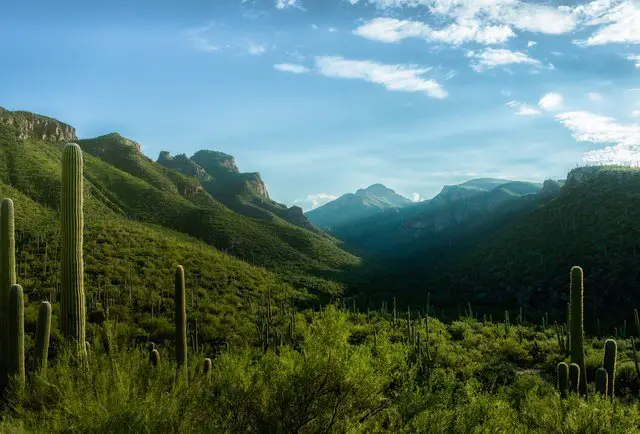 11. Route 1, Florida Keys – Maine
For university students in Florida looking for budget-friendly weekend road trips, I present an enticing 2 to 3-day itinerary spanning 545 miles of Floridian fun from the Florida Keys to Maine. 
This journey promises ultimate excitement, as you'll discover an abundance of activities along the East Coast of the United States. 
Commencing with stunning beaches like Daytona, Cocoa, Palm, and Miami, and featuring attractions such as Cape Florida Lighthouse, Sombrero Lighthouse, and American Shoal Lighthouse, this route offers a diverse range of experiences. 
Notably, you'll even encounter presidential bunkers. As you cross the iconic Seven Mile Bridge in the Florida Keys, a mesmerizing view of the shimmering ocean will captivate your heart. Upon reaching Maine, the ultimate destination in Pine Tree State, you'll have the chance to revel in the refreshing sea air and immerse yourself in the vibrant beach community. 
While the round trip is estimated to cost approximately $1100.00, you can keep expenses in check by bringing along your camping gear, including air-conditioned tents or inflatable tents, camping griddles, pre-packed foods, your own water bottles, and other essential items. This well-planned journey guarantees an unforgettable adventure that won't break the bank.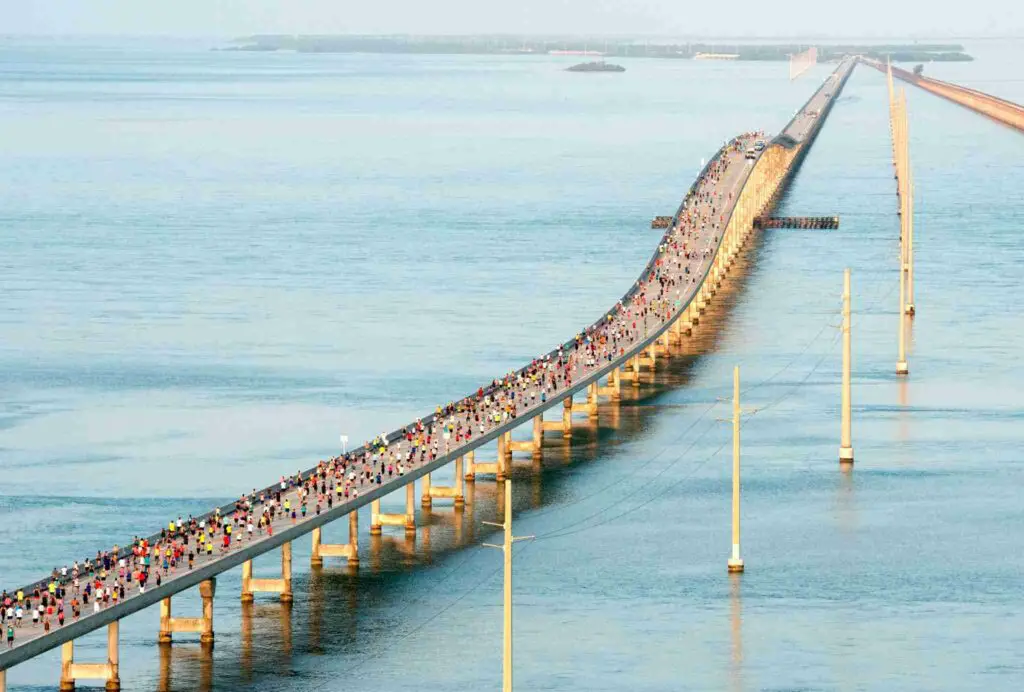 Cheapest Outdoor Adventures without Splurging
12. Tide pooling at Natural Bridge State Beach, Santa Cruz
Have you ever considered exploring the rocky northern tip of Natural Bridge State Beach with your kid when the tide recedes? Believe me, delving into the world of tide pools is an absolute thrill! 
Wear your gloves and shorts and observe the sea stars, hermit crabs, sea urchins, and sea anemones – it's one of the most wonderful activities in Santa Cruz. The park is exceptionally kid-friendly and renowned for its mudstone arches along the Pacific Ocean.  
Entrance to the park requires a $10 fee, and twice a day, the natural rhythm orchestrates a transformation that offers a golden opportunity to witness a marine habitat turning into a dry or slightly damp shoreline.  
Prepare to be amazed by the sight of large colonies of anemones in vibrant colors, like bright green with pinkish tips, basking in the sunlight. Observing snails, California mussels, or limpets is also an enthralling experience.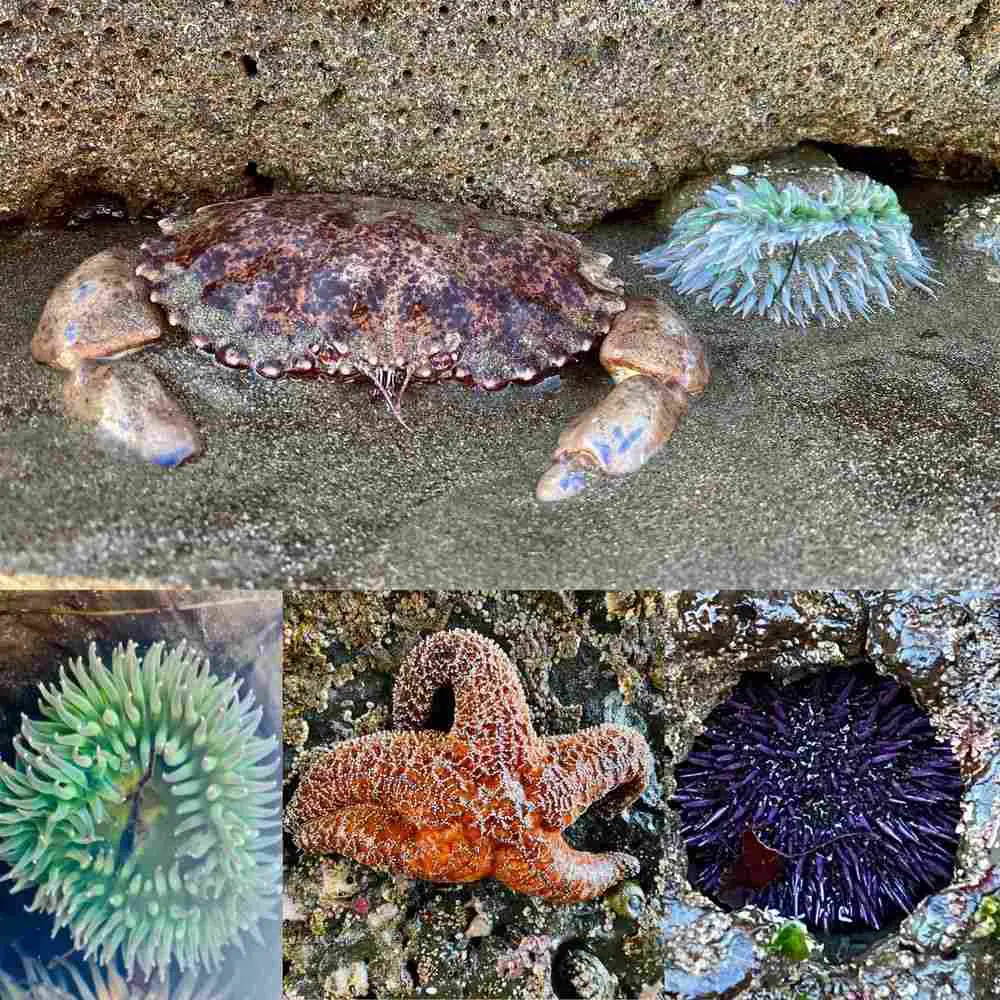 13. Bungee jumping at Glenwood Canyon, Denver
For just $20, you can embark on an affordable, heart-stopping outdoor adventure that will undoubtedly send your excitement soaring. To all my friends, a warm welcome to Denver's Glenwood Canyon, where the ultimate bungee jumps await you at a towering height of 70 feet.
You need not worry about safety, as they are fully aware of its importance and even provide a safety cushion at the bottom. Additionally, the park offers a variety of other thrilling adventure activities, including the Giant Canyon Swing and the Soaring Eagle Zip Ride.
The park is located near Glenwood Springs atop the Iron Mountains, providing you with the finest selection of adventurous activities to savor. I also highly recommend considering a bungee jump from the Royal Gorge Bridge in Canon City, South Colorado too. Remember, in Denver in winter you'll find many affordable outdoor adventures to experience –like exploring ice caves too!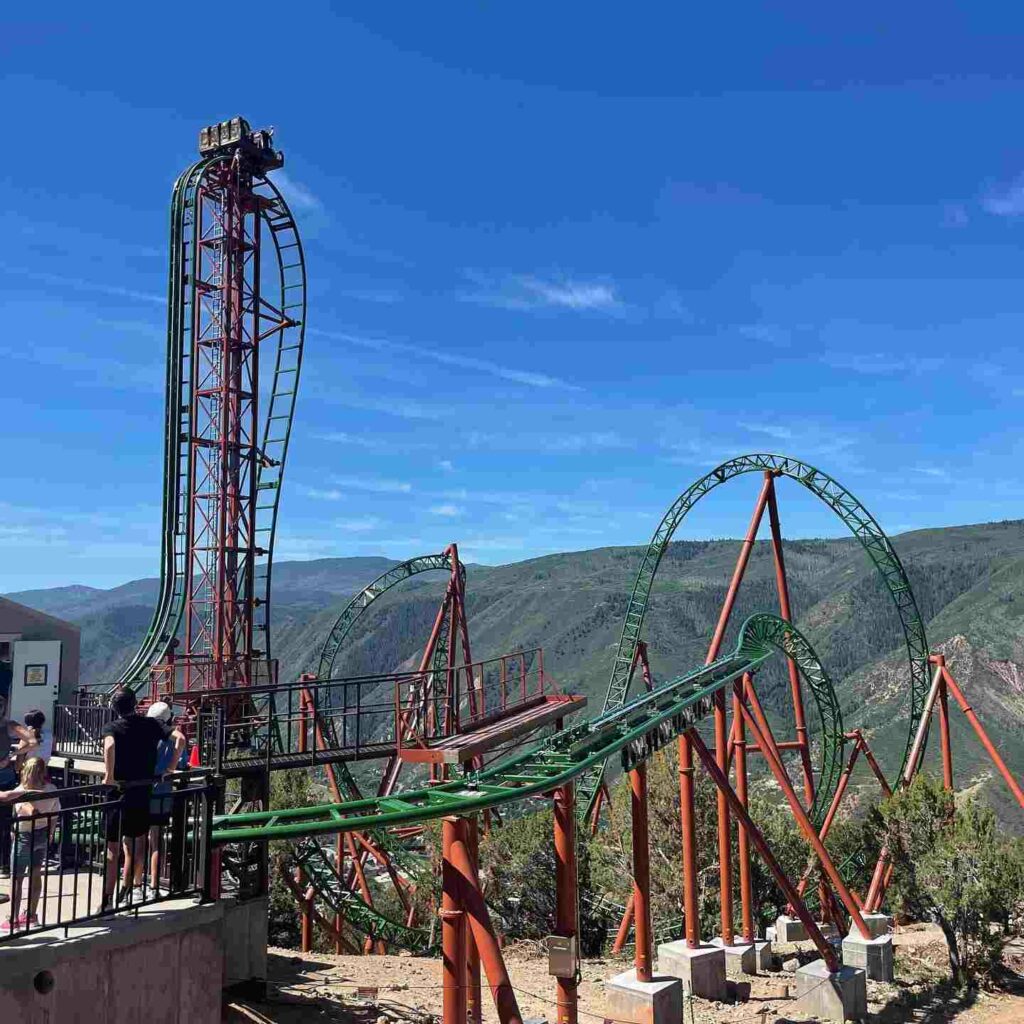 Affordable Family-Friendly and Kid-Centric Options
14. Go blueberry picking at The Ivy Place Berry Farm, South Carolina
On a bright morning in mid-June, I found myself having delicious bites of muffins at Sunflour Baking Company in North Carolina. It was during this time that I crossed paths with Harry, a gentleman inside the shop. 
Little did I know that this encounter would lead me to discover one of the finest budget-friendly travel ideas that I'm excited to share with you. The man, who was on his way back home, introduced me to The Ivy Place Berry Farm—a U-Pick blueberry farm located in South Carolina. 
It was such an inaugural experience of picking blueberries, and the sight of ripe blueberries nestled beneath the bushes filled me with boundless excitement. I was with a basket and an enormous smile, I ventured forth, radiating happiness – which is what Harry said! He was guiding me and pointing out the sweetest one. 
He proceeded to explain to me with details about the berries' exceptional quality, nutritional benefits, and antioxidant value. Guiding me every step of the way, we laughed and worked harmoniously. I must applaud our joint efforts and determination, for, in the end, we successfully amassed an impressive five pounds of blueberries.
Tip: The Ivy Place Berry Farm is a U-Pick farm from where you can pick strawberries, tomatoes, cucumbers, zucchini, and flower bouquets.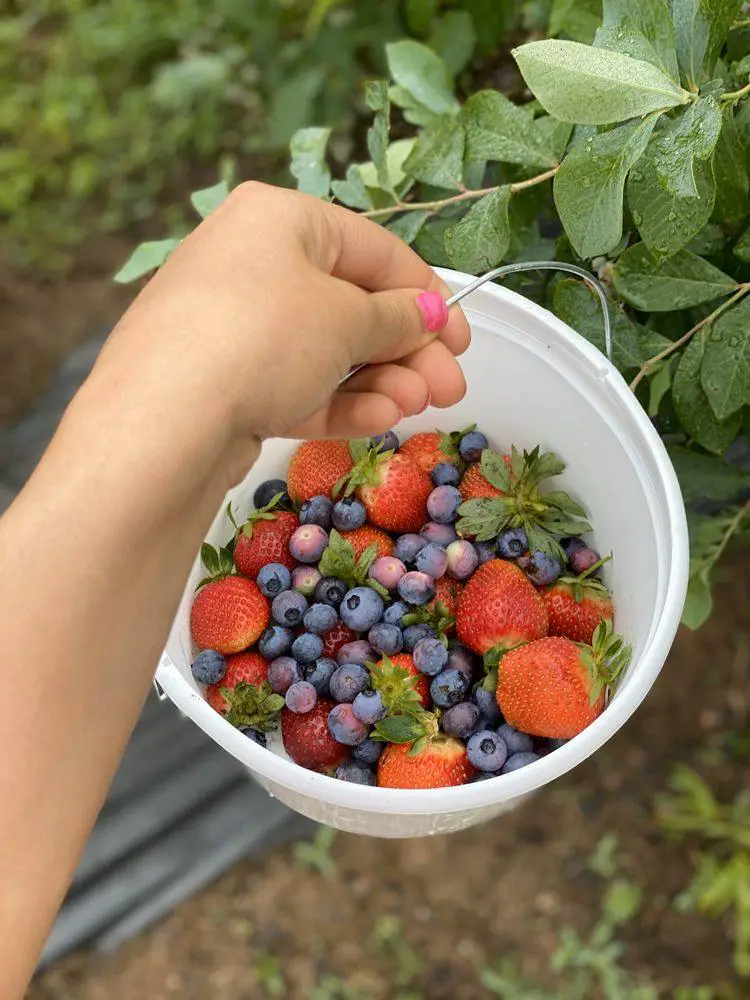 15. A stroll down America's oldest residential street, Elfreth's Alley, Philadelphia
Philadelphia unquestionably stands out as one of the most affordable and safest cities to explore during the summer in America, especially when traveling with your family. A charming gem within this city is Elfreth's Alley—an intimate cobblestone lane constructed by 18th-century artisans. 
Stretching between Second Street and the Delaware River, this alley offers a delightful respite from the urban hustle and bustle. Here, you'll find a mere 32 homes, each more than 300 years old. Nestled adjacent to a red house, a museum, and a charming gift shop await your exploration.
My recommendation is to kick off your journey at Elfreth's Alley Museum House. Following that, consider embarking on a guided tour, which comes at the modest cost of $8. 
As you partake in the tour, you'll have the chance to listen to captivating stories steeped in historical significance. If your visit coincides with December, I strongly encourage you to engage in the festive "Deck the Alley" event, complete with Christmas carolers and joyful celebrations.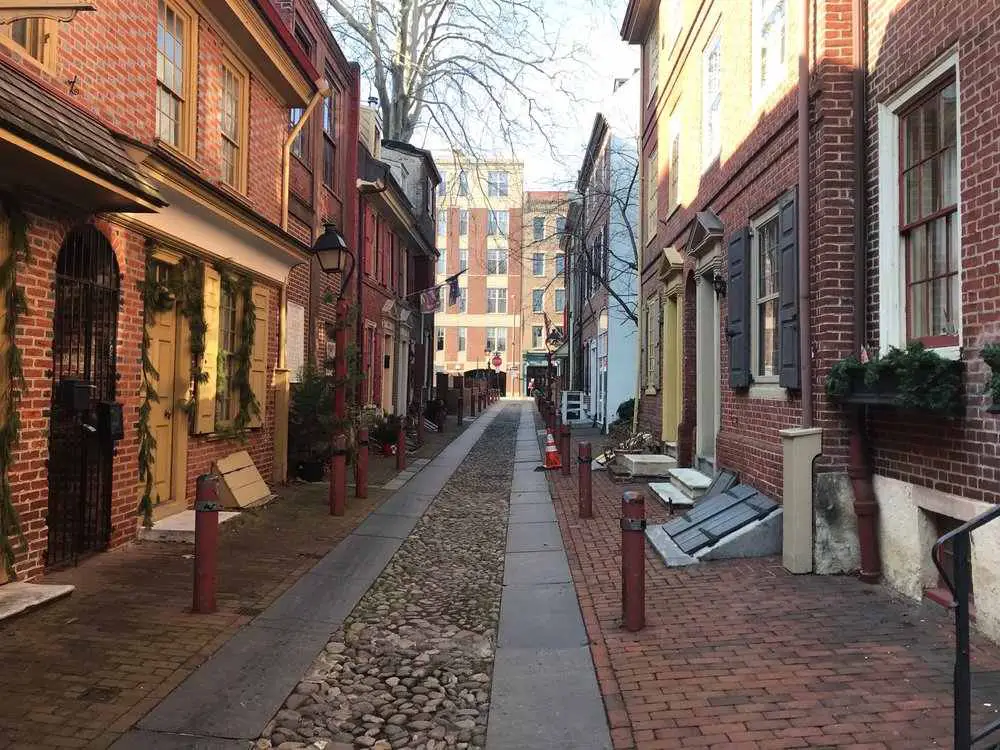 Budget Travel Tips and Tricks
I'm sure you're well acquainted with the common budget travel tips and tricks, such as booking flights three months in advance, securing hostel accommodations, bringing your own food and so more. 
Undoubtedly, these strategies are essential to follow. However, I'd like to offer an additional suggestion that goes beyond the usual advice. Here are some tips –
Always purchase travel insurance. Always!
Create a travel website or an Instagram page to document all your travel stories. In the long run, this page could become a significant source of income and a repository of budget travel tricks.
Regardless of the circumstances, pack light. There's no shame in reusing outfits often. Remember, you're a traveler, not a fashion blogger. Check out this blog to learn how to pack intelligently.
Always trust your instincts. Be cautious about sharing your plans and itineraries with others along the way.
FAQ: Cheapest Places to Travel in the USA
1. Are there any hidden gem destinations in the US that are also affordable?
A. Explore beyond my previous suggestions and discover the enchanting Green Mountains of Vermont, nestled within the Appalachian Range. You get the golden opportunity to hike and relish panoramic vistas from Mount Mansfield, the highest peak in the region. 
2. What are some low-cost road trip options for exploring the US?
A. Taking Route 66, spanning nine states – Illinois, Missouri, Kansas, Oklahoma, Texas, New Mexico, Arizona, and ultimately California – offers the ultimate road trip experience to witness America's wonders. Additionally, while I haven't experienced it firsthand, I've heard my friends rave about their journey along I-90 from Portland to Yellowstone. This route promises waterfalls, forests, and abundant nature to immerse yourself in.
3. Are there affordable outdoor adventure destinations in America?
A. Yes, there are many but my personal favorite is Denver, Colorado. I did my first bungee jump from here. In winter I explored ice caves that were such an amazing experience to taste.
4. Can you suggest affordable alternatives to theme park vacations in the US?
A. I'm not a big fan of theme parks, but I've been to Six Flags Hurricane Harbor Phoenix Water Park. We're four people and spend $280 for a day, including passes. Parking, and food.